How I Generated $30K of Extra Revenue in 24 Hours with a Holiday Gift Box
Oct 29, 2023
Bring extra revenue into your business when you make a holiday gift box part of your subscription box business's 4th quarter promotions.
---
Every year for the past five years I've sold a Holiday Gift Box. Every year. This year was no different. What was different? I sold out not in four days like last year, but in only 24 hours! And those Holiday Gift Boxes brought $30,000 in revenue into my business. In only 24 hours.
Should you offer a holiday gift box to your audience? Yes!
In fact, a Holiday Gift Box is one of the 4th quarter promotions I talk about inside a brand new training in Launch Your Box. I take members through seven of my favorite 4th quarter promotions - promotions that, when carefully planned and executed, can bring a ton of revenue into your business during the most important time of the year.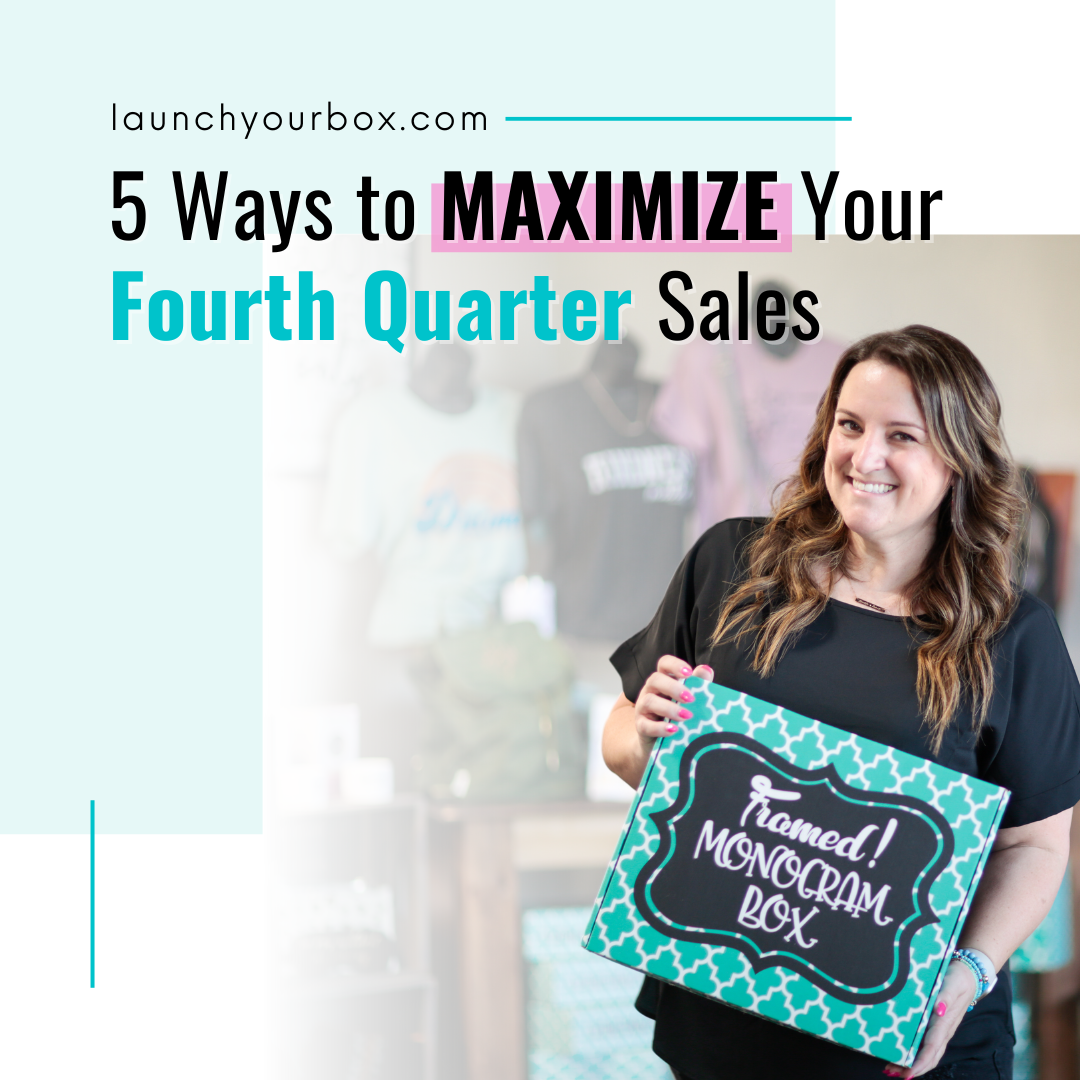 Check out this blog post for more about bringing more revenue into your business in the 4th quarter.
Understand that I have been selling these gift boxes for years. It's not realistic for you to expect to sell hundreds of boxes the first year you offer them. But it is realistic - if you plan well and do the work - to sell 20 or 50 or even 100 boxes.
Think about what selling 20 or 50 Holiday Gift Boxes could do for your business. What would that extra revenue mean to you?
Let's walk through my process of launching a Holiday Gift Box and what you can do to offer one to your audience.
Training your customers to buy.
The biggest secret to my success is consistency. I told you I've offered my audience a Holiday Gift Box every year for the past five years. Every year. Sure, I've changed things up over the years as I figured out what works best. But my audience knows to expect me to sell a holiday gift box every October.
When you are consistent - really consistent - you train your customers when and what to expect from you. My customers know I always pre-sell my Holiday Gift Boxes in October. And the past couple of years taught them that they needed to act fast if they wanted one.
Last year, I sold out in four days and had some disappointed customers who missed out on the box. I have a feeling those were some of the people first in line for this year's Holiday Gift Box.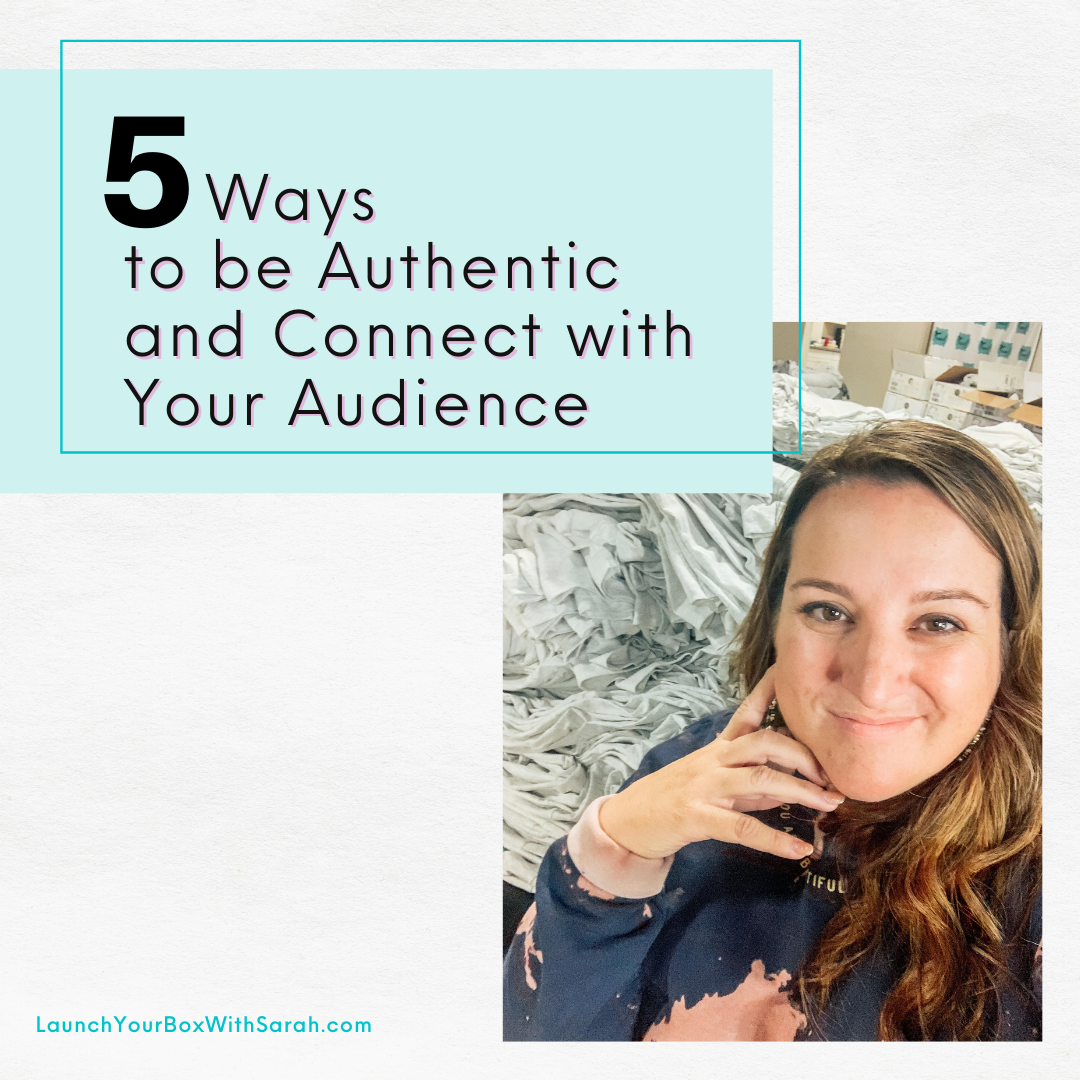 Offering a Holiday Gift Box even if you haven't launched your subscription box.
If you already have a subscription box and subscribers, you should absolutely offer a holiday box. The box will be different from any of your monthly boxes, but have the same "feel." You'll find many of your subscribers will buy boxes not only for people on their lists but also for themselves!
If you have not yet launched your subscription box, you should also offer a holiday box.
Many members of Launch Your Box have used a Holiday Gift Box for proof of concept before launching. Members like Nicole who offered a one-time holiday box for guinea pig owners. When it was a HUGE hit, she knew she could launch her subscription box with confidence. And now? She has hundreds and hundreds of monthly subscribers and won a major industry award last year.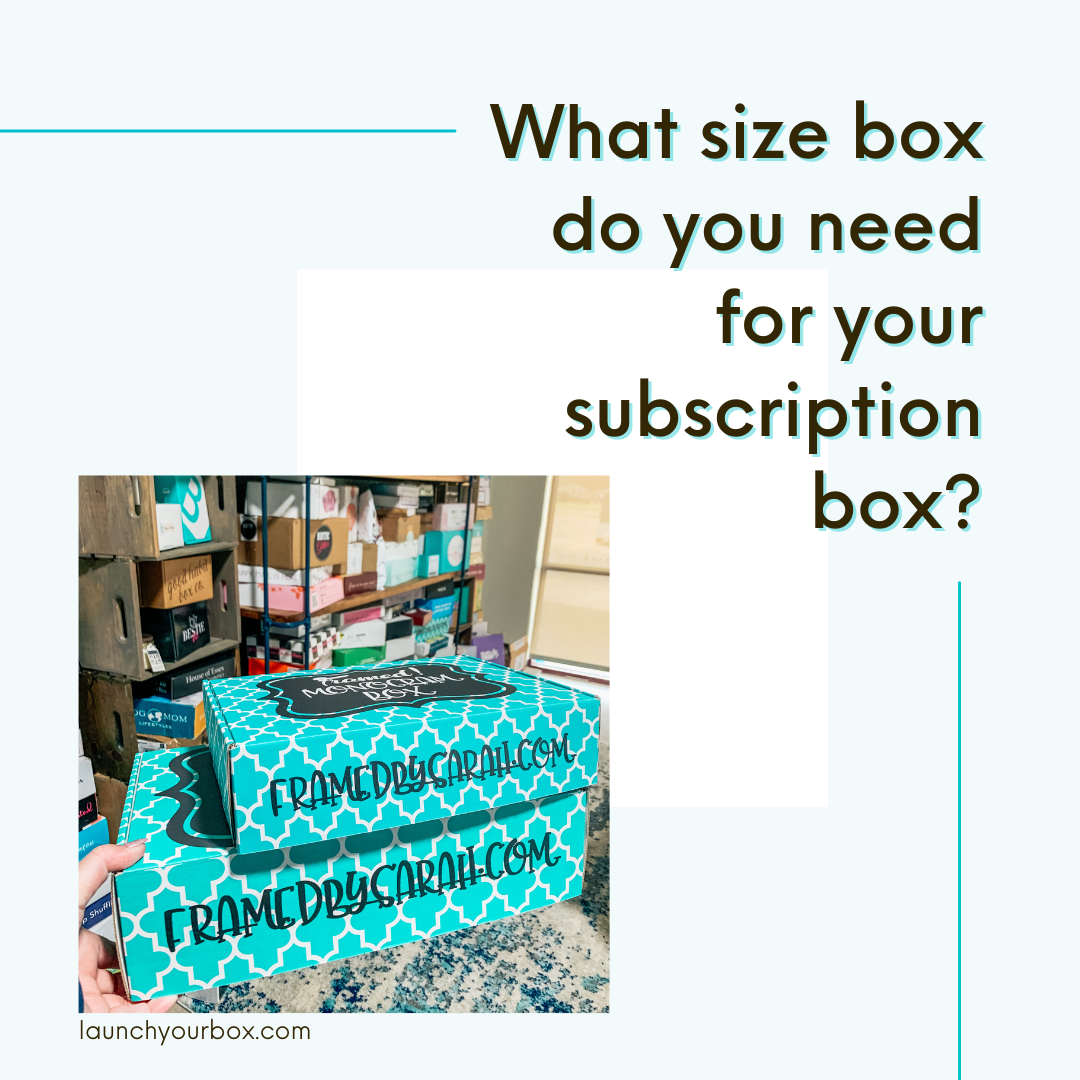 Launching your Holiday Gift Box.
My simple process for launching my one-time Holiday Gift Box started even before I had any idea what was going in the box.
Remember, I've trained my audience. They know about when I start talking about that year's Holiday Gift Box and they're familiar with how it works. The first time you launch a Holiday Gift Box, you'll need to talk about it A LOT. Get your offer and your messaging clear!
Building excitement and anticipation.
In the weeks leading up to the launch, my goal is to build excitement and drive people to the Holiday Gift Box waitlist. I do this by:
Setting up a waitlist page in September.

Setting up a waitlist in my text app in September.

Showing up through regular LIVEs and social posts.
Launching to the waitlists first.
One day before the launch, I sent one email to the waitlist and one text to the text waitlist offering them first dibs. We sold over half of the boxes we had available to the 750 people on those waitlists.
You might be thinking 750 people isn't a huge number to have on a waitlist. And you're right. But, these weren't just any 750 people. They were 750 of the RIGHT people. 750 people who know, like, and trust me - who are familiar with my Holiday Gift Box and know how amazing it is.
Launching to the general public and selling out
In years past, I've run Facebook Ads to sell my Holiday Gift Boxes. And that is a strategy I would recommend. I used paid ads last year and sold out in four days.
This year, I relied on organic traffic and my warm audience. They knew what to expect and they knew they needed to act fast.
The fact that I'd sold more than half of the available Holiday Gift Boxes to the waitlist created urgency and scarcity. The fact that some people who wanted Holiday Gift Boxes last year weren't able to get them helped with FOMO.
The result? We sold out of all of our Holiday Gift Boxes in 24 hours, bringing $30,000 of revenue into the business. And remember, this is a pre-sale, which means we did all of this without having any product in hand.
Planning for next year's Holiday Gift Box.
Planning and launching a Holiday Gift Box can sound like a lot of work. And it is. The first time.
If you take the time to plan and do the work now, building all of your assets like graphics and emails, when next year comes around you'll be ready to go.
I made things so easy on myself this year. Last year, I designed super cute boxes especially for my Holiday Gift Boxes. I loved them, my customers loved them, and we decided to use them every year. That means all the graphics my amazing VA created for me last year could be used again! And the emails I sent last year and the year before got simple tweaks and updates before being sent out.
When you take the time to do it right the first time, you can use and reuse the assets you create. That means every year this promotion gets easier and easier to execute. And each year we sell more boxes in less time!
Are you planning to offer a Holiday Gift Box to your customers? Now is the time to sit down and get to work. Make a Holiday Gift Box part of your 4th quarter promotions every year!
Learn from me:
Subscription Box Blueprint eBook: This $10 ebook covers logistics from product selection to packaging to shipping. Plus a 90-day launch plan and bonus 'Instant Scripts' for your social media.
Launch Your Box:

 

My complete training program that walks you step by step through how to start, launch, and grow your subscription box business.
Launch Your Box Podcast:

 

I share tons of practical tips and strategies to help you start, launch, and grow your subscription box business. You'll also hear from industry experts and current Launch Your Box members who are crushing it - get ready to get inspired!
Find me on social:
Are you ready for Launch Your Box? Our complete training program walks you step by step through how to start, launch, and grow your subscription box business. Join today!
Join Launch Your Box
Hear from Sarah each week!
Do you want weekly tips for starting, launching, and growing a subscription box? Subscribe to get our latest content by email.